We are truly amazed at what Sylvia has accomplished, not only a talented photographer, Sylvia is a pleasure to be around. Booking her was very simple and throughout the lead-up to our wedding she was clear and efficient. On the day, she was friendly to everyone she came across, and yet invisible most of the time. She really just let us, and all of our guests, get on with enjoying the day. Going through one of her albums, you never fail to get a sense of the atmosphere at each and every event. And that's exactly what we wanted ,something we could look back on and remember how every step of the way felt. Sylvia delivered a beautiful set of images that capture many very happy memories – I'm sure we will continue to enjoy looking through them for years to come. Sylvia's photos told the story of the day just perfectly and – each time we look at our photos – we spot somebody's expression or a clever detail that we missed the first time around. When choosing a photographer, you spend a lot of time looking at other people's wedding photos and hope that yours will turn out just as well. Nothing compares to looking at your own and, with Sylvia, she will turn out even better!
Sherilyn & Harrison
From start to finish, she was fun, creative, and accommodating. She was very professional and very quick to respond, which every bride knows is so crucial to easing the stress of the whole wedding planning process. She even showed up to our venue an hour before her contracted time, just so she could have time to prepare and scope out the most photogenic spots. So awesome.Sylvia has a great eye for lighting, composition, and detail, and her portfolio showcases her incredible talent. My husband and I were so. So. SO happy with our pictures– seriously, we couldn't have asked for anything more. Thank you, Sylvia!! 
Sylvia is a total sweetheart. Not only is she equipped with a great amount of professional and school experience, her personal talent comes through with her broad range of ideas and beautiful end results. If you do not have experience in front of a camera, she will make it fun, give complete direction, and help you to be fully comfortable. I had a great shoot with her, starting from an exchange of descriptors/pictures for inspiration, and then discussion of the best locations and times. Also, I received the pictures in a quick manner (some photographers take forever to give you the prints). I look forward to working with Sylvia again and definitely give my recommendation for her to those who are seeking unique, gorgeous photos.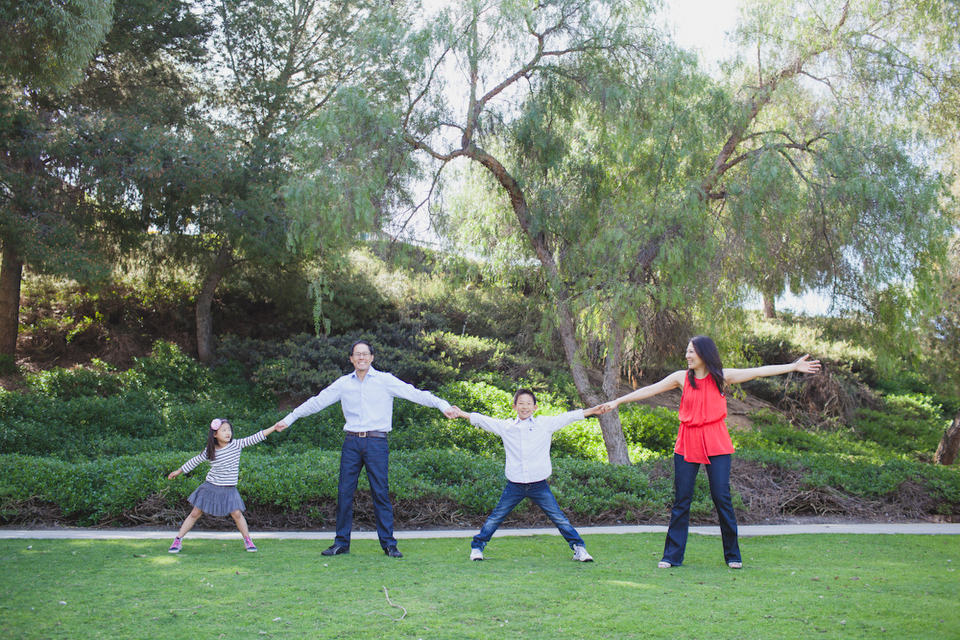 Sylvia did a family shoot for us in March 2013. She is very professional: scouts the location before hand, knows how and what she wants in a shot, and best of all, she gives direction in a very naturing and playful way even my 9 and 6 year listened. She even brought props to keep the kids entertained!  I was amazed when we received the final prints on how Sylvia was able to catch our family all smiling and focused on her at the same time. I highly recommend Sylvia Chen Photography; If you have a family with small children- don't waste your money on Picture People!
Sylvia is a kind, patient heart! She has people skills, which some photographers lack. She's professional, friendly and ultimately displays a passion for her craft!! With that mentality behind the camera giving you direction you cannot go wrong! =D I am more than pleased with the results of our shoot. We spoke over the vision it previously and things panned out better than I hoped! With both the process and the photos, I was a bit uneasy and nervous about how things would turn out but it was a wonderful experience during the shoot and receiving the results in the mail!
I spent a considerable amount of time searching for a professional photographer to shoot family photos in celebration of my baby boy turning 6 months old. After much research, I set my heart on Sylvia!! It was the best decision & I have no regrets at all! Sylvia was sooo quick to respond to my emails and phone calls. The customer service was stellar from beginning to end!! From speaking to Sylvia and interacting with her in person, it was obvious that she is just SO passionate about photography and simply put, she's just extremely talented. Throughout our entire shoot, she was so professional, engaging, creative, well mannered, and so much fun!! My family and I truly enjoyed her. My baby boy isn't easy to handle, but Sylvia knew how to engage him and she captured such sweet and beautiful moments!! The entire shoot took about an hour and we felt so comfortable and relaxed the whole time. Sylvia is so thoughtful and invests soooo much thought into her customers. We received our customized CD with all the pictures in the cutest packaging with her logo, stickers, a sweet thank you card, & etc. We were so impressed and she consistently followed up with us through and through. Sylvia, we appreciate you for all that you did for us and for capturing such memorable photos of our family!! The pictures turned out absolutely perfect and they will be treasured forever. From the bottom of my heart, I highly recommend Sylvia for all of your photography shoots & for any occasion!! I can't wait to book her again for any future photography sessions!! 
Sylvia is EXTREMELY accommodating… I am terrible with scheduling and decisions, but Sylvia was patient and helped me decide even though it was a bit rushed. She took my senior portrait photos at English Spring Park. I wanted a casual photoshoot with my instrument (the viola) and she was extremely helpful in her directions, helping me to feel comfortable while I posed and played my viola. I've included a few of my favorite photos she took! I might also add that I was even more compelled to choose Sylvia after looking through her website. Her style of photography was exactly what I was looking for… elegant and beautiful!
The best thing about Sylvia is hands down her care in her packaging. My CD (which had a lovely cover picture of myself and my viola) came in the mail wrapped in one of my favorite colors, baby blue, and was tied in a ribbon. There was also a small handwritten thank you card. It really made me feel like the money was worth it. This just doesn't come/happen with standard studio photographers!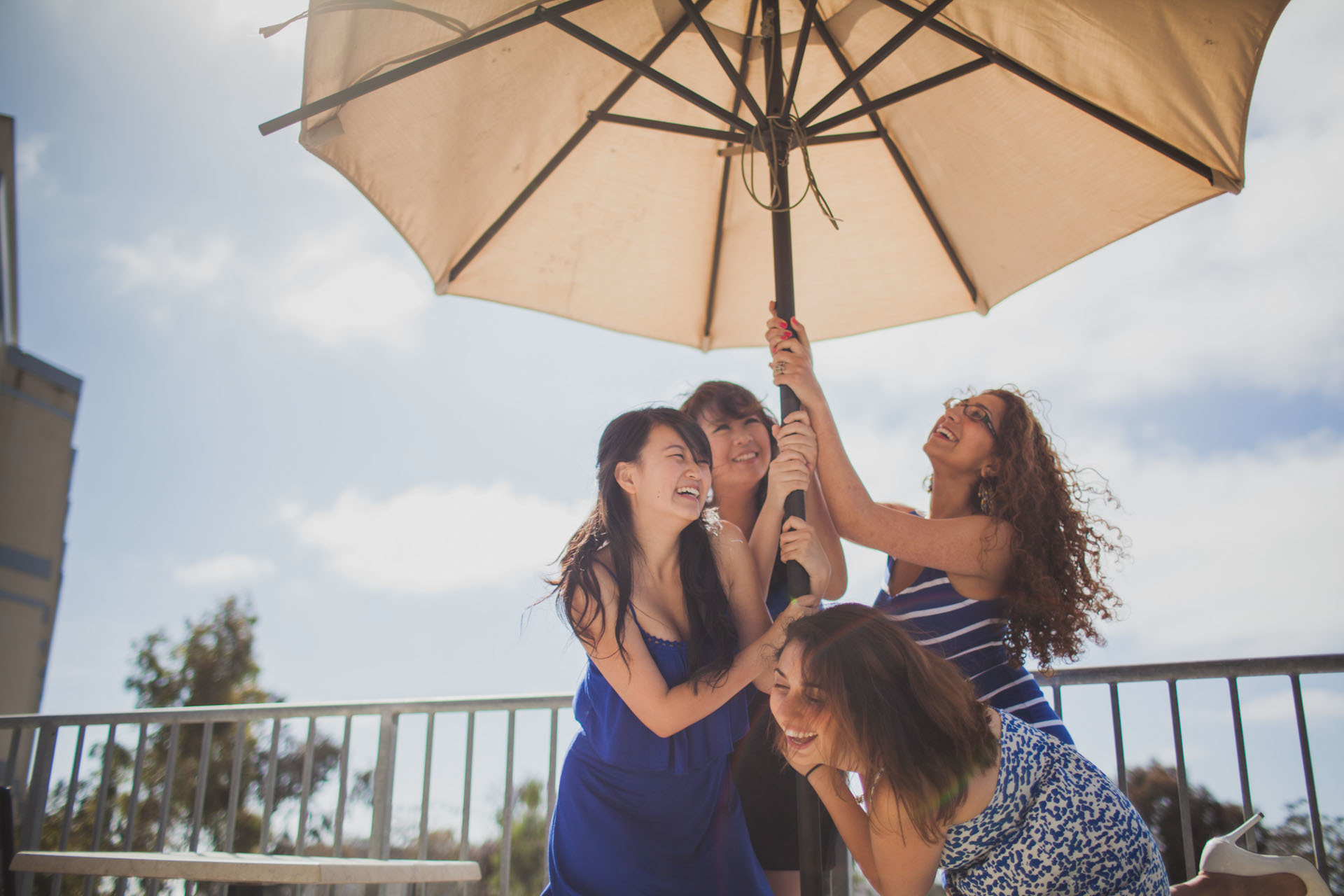 If only one day, one photographer, and one camera could capture the FOUR fun-filled years of memories, laughter, and experiences between me and my four roommates of my college years (mind you, this is no easy task), it was Sylvia. Working with her was such a pleasure from the moment we met up until the very last snapshot, and of course, all the correspondence since then. Sylvia was so easy to work with and her natural shots were really able to capture the essence of who and what we were-not only roommates, but lifelong friends. What we really loved about her that set her apart from other photographers was that she had a vision for every picture, which made it so easy for us to think of how to pose and provided us with an idea off of which we could work and adapt each picture to. The shots all turned out stunningly and we are more than thrilled! Thanks to her, we have an amazing set of photos and a wonderfully memorable experience that we can cherish for the rest of our lives. HIGHLY HIGHLY recommend! – Golsa
Sylvia is a really talented photographer and easy to work with. At first, my boyfriend and I were really nervous since we had never taken these types of professional pictures. And to add, my boyfriend was a bit camera shy so we had difficult time posing in front of camera at the beginning. Sylvia knew we were having difficulty, so she asked us to play with one another like how we always do at home. With this, she would then walk away and shoot pictures in the back. This is the top secret behind all natural pictures! Sylvia definitely knows when to capture the perfect moment and the beauty of life is appreciated. Highly recommend her! -Serena
Photo shooting was a completely new experience for me, but luckily Sylvia made it very comfortable and fun(+funny)! In my opinion, she works professionally to catch my best angles and moments, making sure I don't have awkward smiles haha. I'm SO happy &surprised at how the pictures came out very nice. Definitely recommend her and would like to work with her again in the future if possible : ) – Joyce 
Despite the fact that I always find it awkward and burdensome to stand in front of the camera knowing that I'm supposed to translate some sort of emotion (in this case, it was happiness built up from four years of friendship with some of the best girls I've ever met), Sylvia definitely made it easy – it didn't even feel like a shoot, just a fun time for everyone to let loose and let our friendship do the talking. She made us all feel at ease, laughed with us, and had an idea for all of our locations, showing that she put thought into the event instead of simply letting us roam free, but there was also freedom for us to exercise as well. Thank you so much, Sylvia! : ) I'll definitely be calling you again if I ever need any other photos taken! – E.J.